Click on any photo on this page for a larger view
We will lovingly care for your pets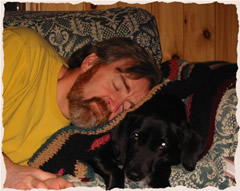 Alicia grew up with cats and dogs on five acres in rural New Hampshire. Kevin never had any pets (being a city boy), but he is the loving "uncle" to many of our friends' dogs, who just can't wait to see him when we visit their "parents." Kevin especially likes to take dogs on "big dog walks" through the woods and fields and throw them sticks and balls.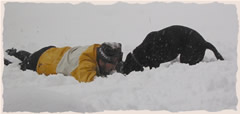 We both love to curl up with cats and have them wake us in the morning with their purring in our ears.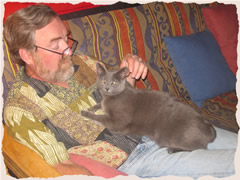 We know that many people consider their pets to be their children, and we will take care of them as if they were. Alicia also has experience taking care of smaller critters like guinea pigs and gerbils.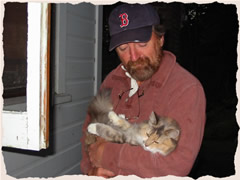 We also realize that some pets are indoor pets and some are not. If your cat is an indoor pet, don't worry: we will be sure it never leaves the house. Do you have a regular schedule for walking your dog? We'll do it. Meds? Just tell us what and when and we'll take care of it.