Click on any photo on this page for a larger view
Kevin & Alicia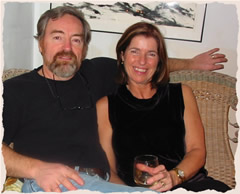 We are a semi-retired, mature couple currently residing in Belmont, Massachusetts, a quiet bedroom community about ten miles west of Boston. We are in our early sixties and have been married for almost 40 years. We have no children, and we are each other's best friends. We have been non-smokers for our entire lives.
We are both retired from our professional careers, Kevin from management consulting and Alicia from technical work and executive management in high-tech software companies. We each have a very strong focus on, and commitment to, customer service. We continue to do some part-time work and can work from virtually anywhere, as long as there is a high-speed internet connection.
We have the wisdom to understand what needs to be done to take care of your home while you are away. We've been homeowners for over 30 years, and we understand that issues do arise that need to be addressed quickly. We have the common sense skills needed to look after your home, pets and gardens.
We have travelled extensively and have had many exciting adventures, and we have collected many good friends along the way. We are outdoors people who enjoy the mountains, skiing, biking, hiking, fly-fishing, snorkeling and windsurfing, and we have enjoyed these activities across the United States and in the Caribbean and Europe. We enjoy taking on new projects, learning new things and continuing to challenge ourselves.
In 1996, at the ripe old ages of 46, we pedalled our bicycles 3500 miles across the country in 58 days, completely self-supported. Click here to download the full story (PDF file). We prefer to immerse ourselves in a new area and to get to know its people and culture.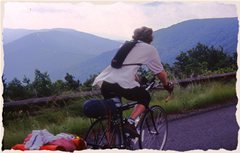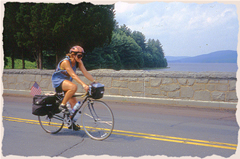 The days of five cities in five days are well behind us. We are equally happy dining out at the finest restaurant or camping out under the stars in a remote wilderness.
Kevin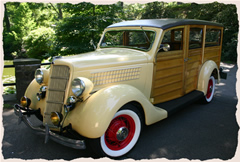 Kevin is very handy around the house, having renovated our 1900 home. He is an accomplished gardener, restores antique automobiles, and is a natural around pets, especially dogs. He can undertake small projects of carpentry, electrical or plumbing, or direct larger ones if you need someone to oversee a construction project while you are away. He recently organized and directed about forty people to paint a cancer-stricken friend's house in a single day. Kevin likes to work with his hands and get them dirty and always enjoys the rewards of a job well done. For more on Kevin's abilities, see our home repairs page.
Alicia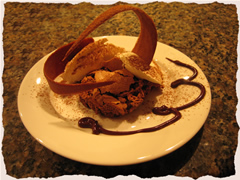 Alicia's passion is cooking, and she loves to entertain. She has prepared everything from casual menus for a few friends to formal five-course sit-down dinners for 30 to an outdoor wedding reception for 80. She is also the creator of the popular and comprehensive cooking website cookingwithalicia.com. The site has now been taken down, but a book version can be seen on blurb.com. Alicia is also a self-professed "geek" with very strong technical skills.